Have you ever dreamt of experiencing the grandeur of Mughal architecture or tasting the authentic flavors of Agra's famed Mughlai cuisine? If you're in Delhi, you're just a short journey away from making those dreams come true. Read on to learn how to plan the perfect Agra tour from Delhi.
---
Introduction: More Than Just the Taj Mahal
While the Taj Mahal tends to steal the limelight when it comes to Agra, the city itself has so much more to offer. From its ancient forts to its bustling markets, Agra is a city teeming with culture, history, and mouth-watering food. With a convenient Agra tour from Delhi, especially when you choose a reputable company like Rajhans Tours, you can experience all this in one incredible day.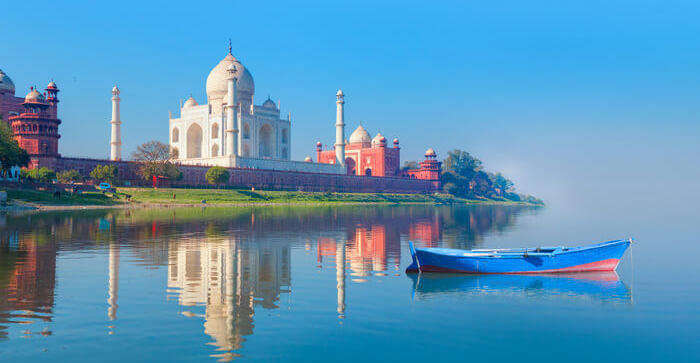 ---
---
Why an Agra Tour from Delhi is a Must-Do
Proximity
Just about 230 km away, Agra is easily accessible from Delhi for day-trippers and weekend warriors alike.
Broaden Your Cultural Horizons
Agra's rich Mughal history offers a compelling narrative that nicely complements Delhi's own historical landscape.
A Feast for the Senses
From sightseeing to sampling local dishes, an Agra tour is an assault on the senses—in the best possible way!
---
The Journey from Delhi to Agra
By Road
The Yamuna Expressway provides a smooth drive, usually taking around 3-4 hours.
By Train
If you prefer railways, the Gatimaan Express can whisk you away to Agra in just under two hours.
Customized Experience
Rajhans Tours offers tailored packages, including private cars and tour guides to make your journey truly unique.
---
Unmissable Attractions on Your Agra Tour
Taj Mahal
No trip to Agra is complete without visiting this marble masterpiece. The early morning is the best time to go for fewer crowds and cooler temperatures.
Agra Fort
A remarkable fort with a view of the Taj Mahal. Delve into its intricate designs and fascinating history.
Local Cuisine and Shopping
Make time for tasting Agra's famous Petha and for shopping for intricate marble handicrafts.
---
How to Book the Perfect Agra Tour with Rajhans Tours
Variety of Packages
Choose from a range of options that include all the main attractions.
Comprehensive Service
Expect door-to-door service, including transport, meals, and entry tickets.
Knowledgeable Guides
With expert guides from Rajhans Tours, you'll get deep insights into the cultural and historical aspects of each attraction.
Find out more about booking your dream day trip at Rajhans Tours.
---
Tips for First-Timers
Weather: Agra can be hot! Dress appropriately and stay hydrated.
Photography: Some areas within the attractions charge a camera fee.
Negotiate: While shopping, haggling is the norm. Don't shy away from bargaining for the best price.
---
FAQs About Your Agra Tour from Delhi
Q: Is Agra safe for tourists?
A: Absolutely, especially if you're touring with a reputable company like Rajhans Tours.
Q: What's the best time to visit?
A: The winter months (November to February) offer the most pleasant weather.
Q: How do I book a tour?
A: Visit Rajhans Tours to browse packages and book your tour online.
---
Conclusion: The Trip of a Lifetime Awaits!
So there you have it—the comprehensive guide to planning an unforgettable Agra tour from Delhi. From the majestic Taj Mahal to the grandiose Agra Fort and mouth-watering local cuisine, Agra offers something for everyone. With Rajhans Tours, your Agra tour from Delhi will be a seamless, enriching, and unforgettable experience.
Keywords: Agra tour from Delhi, Rajhans Tours, Agra attractions, Taj Mahal, Agra Fort, Agra cuisine, day trip, customized tour packages
---
Lastly, it's always good to double-check the latest travel advisories or restrictions that may affect your plans.
---
Embark on your adventure today! 🌏✈️
Happy Traveling! 🎒✨