If you're captivated by love stories engraved in marble or if the idea of marveling at a man-made wonder excites you, then a Taj Mahal tour from Delhi is calling your name! Here's your guide to embarking on this magical journey.
---
Introduction: The Romance of White Marble
We've all heard about the Taj Mahal—the epitome of eternal love, an architectural marvel, and a UNESCO World Heritage site. But visiting this wonder in person is a different ball game altogether. Imagine a Taj Mahal tour from Delhi that's hassle-free, comfortable, and downright magical. This is exactly what you get with Rajhans Tours.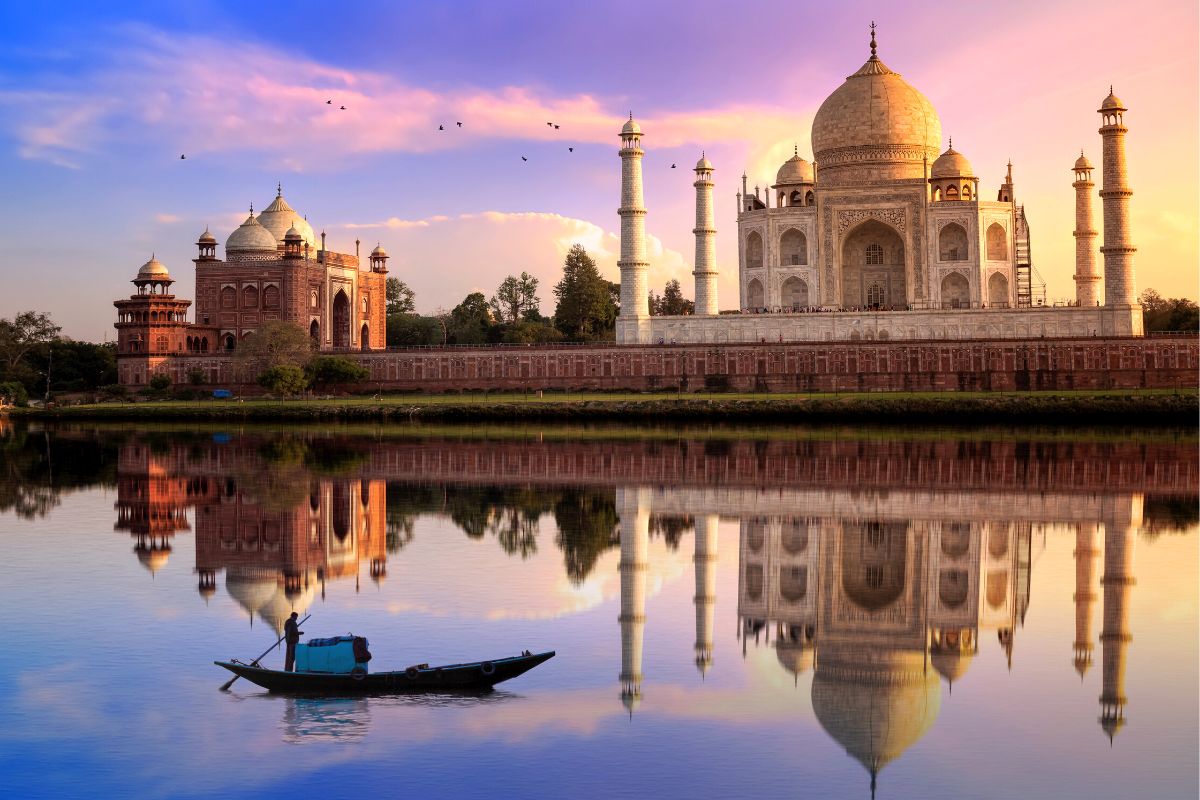 ---
Why Take a Taj Mahal Tour from Delhi?
Close Proximity
Delhi to Agra is a mere 230 km, making it an easily accessible day trip or weekend getaway.
Historical Connection
Both Delhi and Agra have been significant during the Mughal era. A combined tour gives you a well-rounded historical experience.
Architectural Masterpieces
While the Taj Mahal is the star attraction, Agra offers other architectural gems like Agra Fort and Fatehpur Sikri.
---
Getting There: Your Options
By Train
Hop on the Gatimaan Express for a speedy and comfortable ride. It's the fastest train connecting Delhi and Agra, taking just under two hours.
By Road
The Yamuna Expressway provides a smooth, 3-4 hour drive. Perfect for those who love road trips!
Customized Tours
For a truly bespoke experience, consider a personalized Taj Mahal tour package from Rajhans Tours.
---
A Day Itinerary: What to Expect
Morning: Sunrise at the Taj
Start your day early to catch the mesmerizing Taj Mahal in the soft morning light. It's a vision you will cherish forever.
Mid-Morning: Agra Fort
After breakfast, head to Agra Fort—a historical marvel that offers splendid views of the Taj Mahal.
Afternoon: Local Delicacies
Savor some Mughlai cuisine or local sweets like Agra's famous Petha.
Evening: Souvenir Shopping
End the day by picking up some souvenirs. Marble handicrafts and leather items are a good pick.
---
Why Choose Rajhans Tours?
Expert Guides
Our experienced guides not only show you the sights but also dive into the rich history and stories behind them.
Customizable Packages
Tailor your Taj Mahal tour to fit your interests, whether it's history, photography, or food.
Hassle-Free Experience
From start to finish, Rajhans Tours takes care of all logistics—transport, meals, and tickets.
Explore our Taj Mahal tour packages and book your journey today at Rajhans Tours.
---
Frequently Asked Questions (FAQs)
Q: What's the best time of the year for a Taj Mahal tour?
A: The best time is between November and March, when the weather is cool and pleasant for sightseeing.
Q: What should I bring with me?
A: A camera, water bottle, and some local currency for souvenirs are must-haves.
Q: How do I book a package with Rajhans Tours?
A: You can easily book your Taj Mahal tour from Delhi at Rajhans Tours.
---
Conclusion: Make Your Taj Mahal Tour Unforgettable
A Taj Mahal tour from Delhi is more than a day trip; it's a journey into history, an exploration of architectural magnificence, and an intimate experience of local culture. With Rajhans Tours, you're not just visiting landmarks—you're creating lifelong memories.
So what are you waiting for? Embark on this incredible journey with Rajhans Tours today!
Keywords: Taj Mahal tour from Delhi, Rajhans Tours, Agra Tour, Mughal architecture, Taj Mahal at sunrise, Agra Fort, Customizable Packages
---
The information provided aims to be accurate but always double-check for the latest details as things like travel restrictions or monument timings can change.
---
Happy Traveling! 🌏✈️